Alfredo Ruiz
(561) 350-6923
What's trending now in the market
Mountain of Beverly Hills sells for a molehill

by

Kevin Rebong

on 2019-08-20 at 5:30 PM

The Mountain of Beverly Hills, which hit the market last year with a bang for a record $1 billion, has fizzled out, selling for just $100,000 at a foreclosure auction. The buyer and only bidder was the lender, an entity linked to the Mark Hughes Trust. The Wall Street Journal first reported the story. The sale marks a monumental disappointment for the Mountain's now former owner, Secured […]

Mortgage REITs were doing great — until the...

by

Alexis Manrodt

on 2019-08-20 at 4:30 PM

Real estate pros and economic pundits spent the better part of last week trying to decipher the greater implications of the treasury yield inversion, an economic indicator that has historically preceded a recession. But earlier this year a different set of benchmark rates inverted, and it's already had a significant impact on one sector of the real estate market: residential-mortgage real […]

Disgraced casino mogul Steve Wynn drops $43M on...

by

Kevin Rebong

on 2019-08-20 at 4:15 PM

Embattled casino mogul Steve Wynn paid $43 million for an oceanfront estate in Palm Beach, property records show. Emma Cisneros of 1960 South Ocean Blvd. LLC, part of the billionaire Venezuelan family that owns a media conglomerate, sold the eight-bedroom, 24,600-square-foot mansion at 1960 South Ocean Boulevard. The buyer is 1960 LLC, in the care of a Las Vegas company tied to Wynn's Wynn […]
Seniors Are on the Move in the Real Estate Market

by

simplify

on 2019-08-21 at 6:00 AM

Did you know August 21st is National Senior Citizens Day? According to the United States Census, we honor senior citizens today because, "Throughout our history, older people have achieved much for our families, our communities, and our country. That remains true today and gives us ample reason…to reserve a special day in honor of the […]

Housing Supply Not Keeping Up with Population...

by

simplify

on 2019-08-20 at 6:00 AM

Many buyers are wondering where to find houses for sale in today's market. It's a true dilemma. We see an increase in buyer demand, but the supply available for purchase isn't keeping up. The number of new housing permits issued prior to the great recession increased for 15 years until 2005 (from 1.12 million in […]

A Great Way to Increase Your Family's Net Worth

by

simplify

on 2019-08-19 at 6:00 AM

Every three years, the Federal Reserve conducts its Survey of Consumer Finances. Data is collected across all economic and social groups. The latest survey data covers 2013-2016. The study revealed that the median net worth of a homeowner is $231,400 – a 15% increase since 2013. At the same time, the median net worth of renters decreased […]
Realtor.com introduces new tools that calculate...

on 2019-08-21 at 7:00 AM

Realtor.com introduces new tools that calculate monthly mortgage payments Mortgage Professional AmericaThe tools aim to help first-time homebuyers stay within their budget. […]

Carbon County Board of Realtors awards announced...

on 2019-08-21 at 7:00 AM

Carbon County Board of Realtors awards announced | Local News RawlinstimesCARBON COUNTY – The Carbon County Board of Realtors is announced that their annual Business Person of the Year and Realtor of the Year awards were ... […]

Aaron Layman: Realtors' dues wasted on A&M...

on 2019-08-21 at 7:00 AM

Aaron Layman: Realtors' dues wasted on A&M center's research Denton Record ChronicleThe first rule of Fight Club is: You do not talk about Fight Club.&rdquo […]
Jacksonville
, Duval County
Jacksonville is a city in Duval County, Florida. As of the 2014 census, the city population was 853,382. According to the United States Census Bureau, the city has a total area of 757.7 square miles. An elevation is 12 feet (3.65 m) above sea level. The population density was 1,126 people per square mile. The median age was 35.7 years (Florida state median age was 41.8 years)…
know more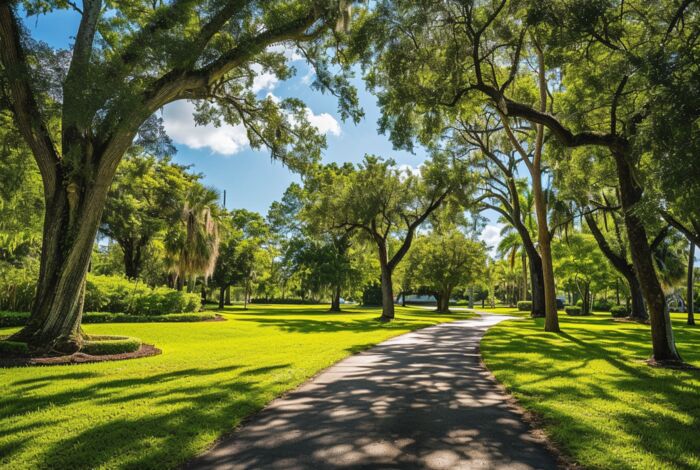 We guarantee a high level of engagement
Our clients get the best deals possible
Our website is full of helpful resources about the area
Our client's data is entirely confidential and encrypted
Focused and dedicated team of agents and staff
I know everything about Real Estate. Contact Me!
Champagne & Parisi Real Estate
21073 Powerline Road Boca Raton, FL 33433
Alfredo Ruiz is an e-PRO® certified, licensed Realtor with comprehensive knowledge of the South Florida area. He represents sellers and buyers with the purchase and sale of residential, multi-family and investment properties.
I had an excellent experience with Alfredo Ruiz ! Fast, top dollar sale ! ALL aspects from the first encounter with Alfredo Ruiz, to completion of the sale, were more than satisfactory and I recommend him seller or a buyer.
… read more
What a pleasure it was to work with Alfredo Ruiz when we needed to rent out our home! He was there for us every step of the way providing knowledge, support and communication throughout the entire process. Alfredo's confidence and advice reassured us as we went from listing to contract…
… read more
Subscribe to Our Newsletter